After a long wait, ST MAKE + had its official launching ceremony today!
Under the guidance of The Small and Medium Enterprise Administration Ministry of Economics Affairs, Taiwan Electrical and Electronic Industry Associate and Industrial Technology Research Institute jointly established ST MAKE + . ST MAKE+ focus mainly on two domains: IoT and Medical devices. We aim to attract global startups, and business by leveraging existing hardware ecosystem, VCs and resources in Taiwan.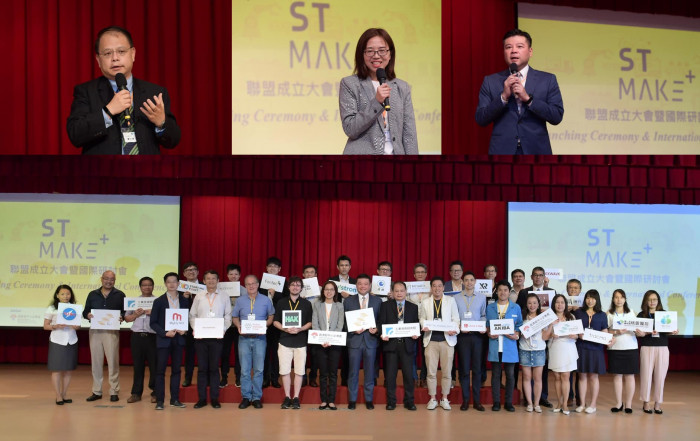 The event was open to the public and approximately 200 people including distinguished guests were in attendance. ST MAKE+ invited guest speakers from well-known accelerators from United States and Japan. On the same day, Wistron, Mighty Net, Fontech, Computex, Wemo, ST MAKE+, Startup Terrace and more also demoed their innovative products at the venue.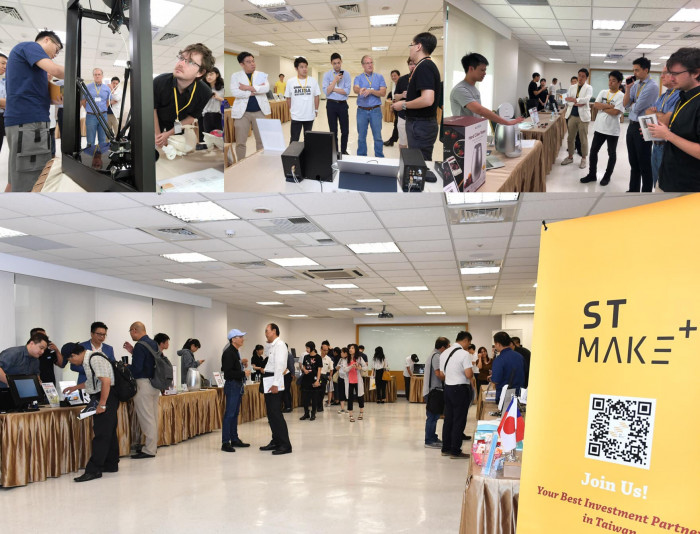 Jerry Hsu, the chairman of ST MAKE+ was on hand to open the conference. The chairman of ST MAKE+  further introduced ST MAKE+, its position, vision as well as strategy. He stated that ST MAKE+ is the best hardware platform in Taiwan.  We help global ideas penetrate into Taiwan , we help local manufacturing expose internationally!
During the conference, experts from HAX, DMM.make.AKIBA, PRG, Envision, and  Real Tech Fund shared their knowledge, opinions, thoughts, and suggestions with the audience. The attendees were attentive to the speeches given by the speakers. They found the event to be truly helpful. In addition, they had the opportunity to interact with  keynote speakers at the end of the session.
The event has successfully concluded ; however we will continue our greatest efforts to link Taiwan to the world.