ST MAKE+ at KOIL
ST MAKE+ was invited by Mitsui Fudosan Co., Ltd. to attend Asian Entrepreneurship Award Pre-event ( アジア・アントレプレナーシップ・アワード2019 プレイベント). At the event, we were able to connect with several Japanese enterprise accelerators.
In addition, we visited KOIL (Kashiwa-no-ha Open Innovation Lab), an open innovation hub launched by Mitsui Fudosan Co., Ltd.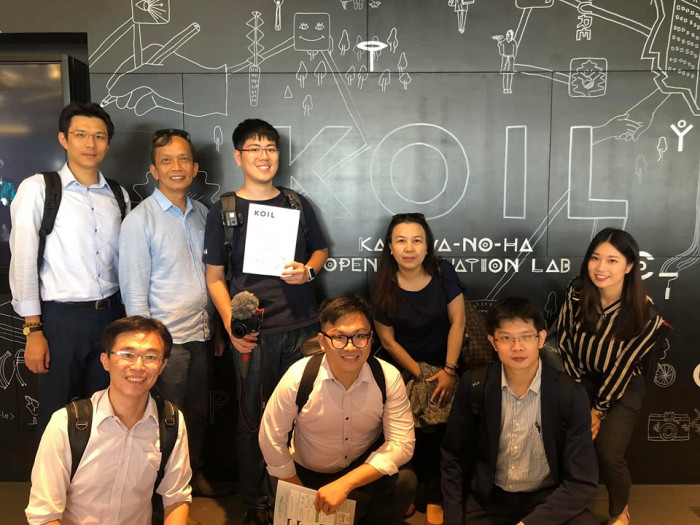 KOIL is an innovation center intended to support start-ups of entrepreneurs, promote enterprise developments and stimulate economic activities in Japan. It is a place like a platform where companies and individuals work together beyond a traditional framework.
KOIL is designed to create innovative new businesses and product and services by combining the knowledge, technology and ideas of people from all walks of life.
We explored possible collaboration opportunities including with Mitsui Outlet Park in Linkou Taiwan. 
More information about 31VENTURES KOIL.
31VENTURES KOIL: https://www.31ventures.jp/en/ventureoffice/koil/
Location: Shop and Office Tower 6F, District 148-2,
Kashiwa-no-ha Campus 178-4 Wakashiba, Kashiwa-shi, Chiba, Japan.