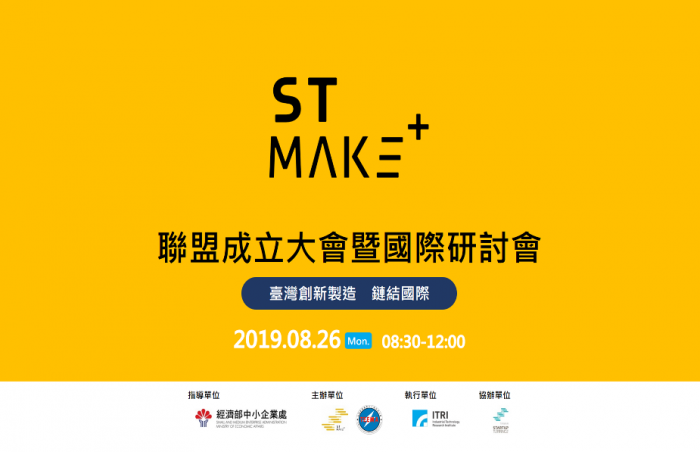 Assisting Taiwanese manufacturers.
As a worldwide leading manufacturer, more than 90% of the world's telecommunications products are from Taiwan. Taiwan has strong R&D expertise and capability.
To assist Taiwanese manufacturers leveraging their advantages in hardware manufacturing capabilities, the Small and Medium Enterprise Administration, Ministry of Economic Affairs promotes the establishment of the "ST MAKE+", which is jointly organized by the Taiwan Electrical and Electronic Industry Association and the Industrial Technology Research Institute (ITRI).
Generating new business opportunities
With excellent manufacturing and total solution capabilities, we aim to attract global entrepreneurs and startups to engage in prototyping and small-volume production in Taiwan; thus, generating new business opportunities for our local manufacturers.
More information on ST MAKE+ Launching Ceremony & International Conference
https://www.accupass.com/go/stmakeplus
Date: August 26th, 2019 (Monday)
Time: 08:30-12:00
Venue: Room 1101, 11F Evergreen International Convention Center
Address: No. 11, Zhongshan S. Rd., Zhongzheng Dist., Taipei City 100, Taiwan